Now Only $1,999!
CALL 253-931-5129 TO ORDER. FREE SHIPPING
Our large square trampoline has a soft bounce and plenty of jumping space for families with children of all ages. Built to last, this quality trampoline will provide you with years of endless fun and bouncing for the whole family.
Did you know that every Springfree Trampoline is Smart? Take your jumping experience to the next level by adding a tgoma game system. Our games and apps are designed to be fun for kids and adults alike. Compete as a family as you challenge each other's high scores playing our Fruitants game! With rampant raspberries, and grumpy grapes, you'll have to juice them before they juice you! How far will you get through this crazy fruit salad of a game? Your family will be engaged for hours.

buy online! Click here to visit our online store to purchase this awesome trampoline!
product specifications
Surface area of mat
113 sq ft
Structural load capacity
1100 lbs
Height of mat above ground
3 ft
Height of FlexiNet above mat
6 ft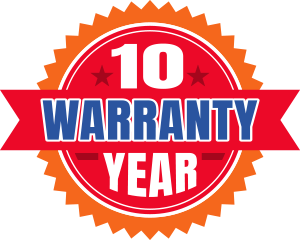 built to last. built for life.
Springfree's ten year world-class warranty covers every inch of the trampoline. From net to frame to mat - it's covered. Guaranteed. You're gonna love your new trampoline.